Get ready for the hottest yaoi hentai you've ever seen!
Hentai Boys features is all that you`re looking for in the gay hentai!
Hot jerking guys, young handsome boys and of course famous anime characters pleasuring each other!
Sign up and make sure there's nothing impossible for these depraved yaoi boys!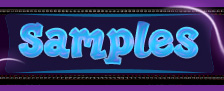 Sensitive Pornograph
The story begins with Seiji Yamada, a young manga artist, who develops an affair with a fellow mangaka named Sono Hanasaki. The plot-line develops from Yamada mistaking Sono for a girl. After having discovered him to be a boy, Seiji still falls in love with him, and they have an intimate affair.
If you like to see sexy hentai boys not only getting naked and showing off their smooth,
ripped bodies to you, but also stuffing their buddy's mouth and ass with every inch of their enormous dicks,
you're going to love seeing what Hentai Boys has to offer.
Ikoku Irokoi Romantan
The young leader of the Omi group, Ranmaru, was marry Kaoru, the daughter from another group. The couple went to Italy, and had their wedding on a ship. However, neither of them actually liked the marriage. Al, an Italian man on the ship, took an interest in Ranmaru, and the story revolves around the romance between the two men, Ranmaru and Al.
Haru wo Daiteita
The adorable and attractive main characters Kyousuke Iwaki and Youji Katou who are both in the film industry, having starred in various adult video films and are trying to climb the ladder of success. During their time together, Katou believes he is in love with Iwaki-San, who on the contrary refuses to believe that he is in love...
Don`t miss your chance to see more young hentai boys!
Join this site right now and get 100% FREE ACCESS to this site and other yaoi hentai sites below. Stop getting screwed looking for yaoi hentai, join BarePass Network and get access to about 900 King Sites in all available niches right now!